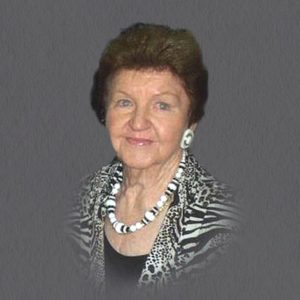 In Loving Memory of
Norma May Witchard
26.05. 1932 – 03.04.2020
(Daughter of Thomas and Phyllis)
Aged 87 years
Married Reg Hollis 26.08.1950 until his death 16.05.1975.  Married Max Winkler 24.11.1980 until his death 03/07/2008.  A life well spent with her daughter Shirley Hollis (Cross), son Barry Hollis, their 6 children and 5 grandchildren.  Norma dearly loved her family and extended her love to Max's sons and daughters, Maxine, Mark, Fiona, Brett, their children and grandchildren.  She remembered all their birthdays and at every opportunity enjoyed a birthday celebration with her family and friends.
Always active, she made friends easily. She always stayed abreast of current affairs, watched the News on a daily basis and in her last few years she regularly commented "The Worlds gone mad you know".
Norma's memorial service will be held in St Mathews Anglican Church, Wingham at 10am on Saturday 3rd April, 2021. One year to the day after her Soul went to Heaven!