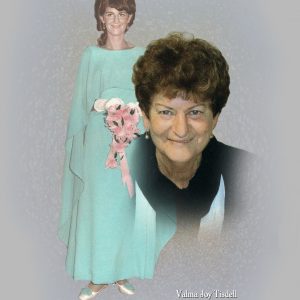 TISDELL Valma Joy "Val"
Late of Finch Close Wingham and formerly of Cedar Party, Passed away peacefully at home surrounded by her loving family on Saturday 27th June 2020.
Aged 72 years.
Loving friend and confidant of Neil. Cherished daughter of Clem and Alma Tisdell (Both Dec). Much loved sister of Clem & Mariel, Kay & Frank (Dec), Frankie & Dot (Both dec), Norma & Garnet, Barry & Beverley (Dec) and Aileen, Joy & Glenn and Ned (Dec), Darrell & Sue, Denise & Peter, Peter & Sandy. A special Aunty in the lives of all her nieces and nephews. Will be dearly missed by Neil's family.
Val's funeral service will be Celebrated in the grounds and in the Chapel at Manning Great Lakes Memorial Gardens Crematorium, Pampoolah Road Taree, Commencing at 1.00pm on Friday 3rd July. Because of distancing regulations you may be asked to sit outside the Chapel. Please follow directions. Donations in lieu of flowers to Cancer Research would be warmly appreciated.