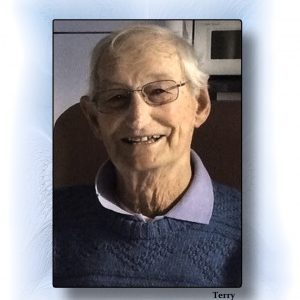 Late of Karingal Gardens and formerly of Kanangra Drive, Taree.
Passed away peacefully on Thursday 28th May 2020.
Aged 90 years
Beloved husband of Monica. Much loved son of Netta and Oliver(both dec). Dearly loved brother of Marie(dec), Charlie(dec), Leila(dec), Patricia(dec), Oliver, Clare(dec), Anne, Cath, Colleen(dec), Josephine, Judith, Tony and James. Will be dearly missed by all his extended family and friends. A special person in the lives of his New Zealand family.
The relatives and friends of the late Terry Mason are respectfully informed of his passing.
A Private family Requiem Mass for Terry was celebrated in Taree.